Healthy Smile for a Lifetime.
200+ Dental Implants done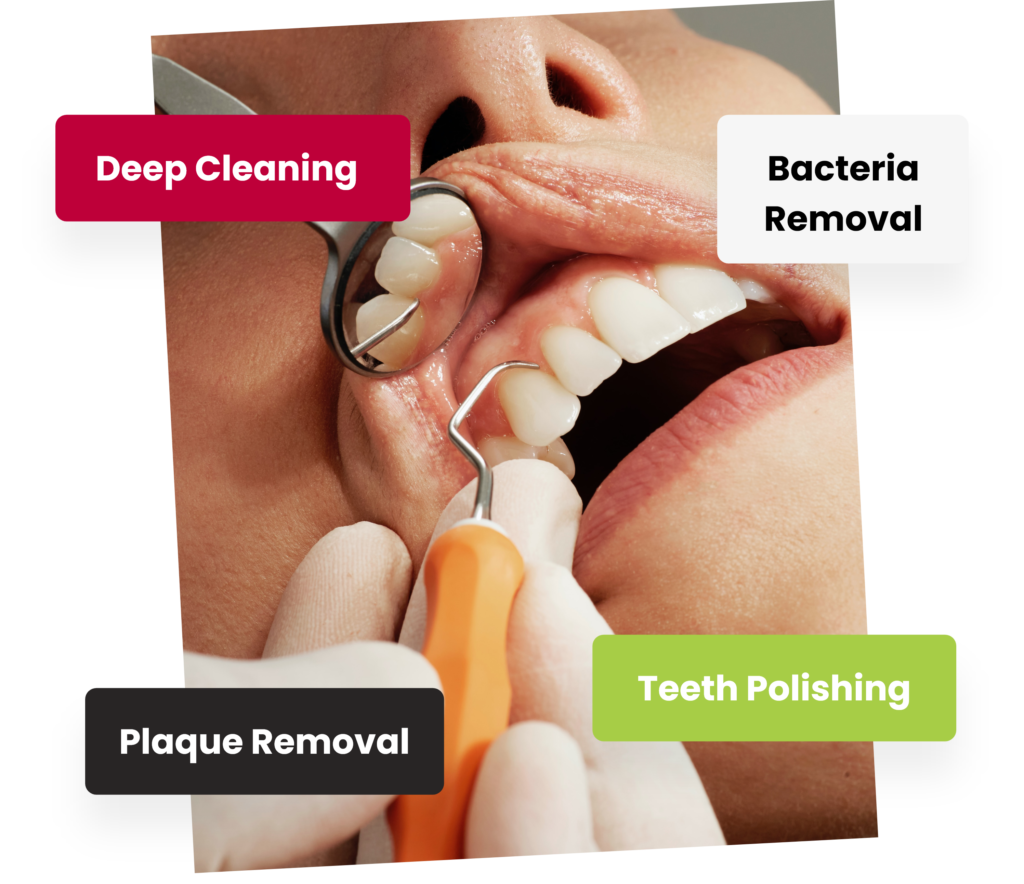 You've not maintained your oral health, had those back to back coffees or junk that gave you bad breath?
When a tooth is lost, the effects can be far-reaching:
Bleeding While Brushing Or Flossing Or Your Teeth Feel Loose
Have Red, Swollen Or Tender Gums Or Receding Gums
Persistent Bad Breath Or Bad Taste In The Mouth
Noticed A Change In The Way Your Teeth Fit Together When You Bite
Get your brand new smile today!
Preserve the healthy of your gums & teeth.
Routine dental checkups are essential for a healthy lifestyle. Your teeth and gums directly impacts your general wellbeing and lowers the risk of contracting fatal diseases.
We offer preventive and periodontal care solutions including deep cleaning and dental prophylaxis. 
Dental prophylaxis involves polishing the teeth to reduce the amount of microorganisms around the gum line. Prophylaxis is recommended every six months. 
Reach us for oral prophylaxis in India
Lets face your oral health, together.
Why work with Dr.
Jadhav for
Oral Prophylaxis?
Complete Transparency On The Treatment Cost Before The Procedure.
We Use Cutting-Edge Technology To Ensure Best-In-Class Treatment
Our Team Is Passionate And Willing To Help You Every Step Of The Way
We Offer Modern Dental Diagnoses And Operations At An Affordable Price.
Question? we'd love to help.
During a prophy appointment you can expect your hygienist to polish your teeth and perform some scaling with hand instruments.  The scaling is done to remove calculus (tartar buildup), mainly above the gum line.  The polish removes soft plaque and stain.  X-rays may also be taken, and an exam with the dentist usually takes place after the cleaning and x-rays are completed.
We generally schedule 60 minutes with a hygienist for a prophy.  About 20 minutes of this time will be spent scaling and polishing the teeth.  The rest of the time is used for checking and recording your vitals, reviewing and updating your health history, taking x-rays, collecting information regarding your periodontal health, oral hygiene instruction, exam with the dentist, a fluoride treatment and scheduling your next hygiene appointment.
Send us a quick text and
we will get back ASAP.