Only Healthy teeth can get you the perfect smile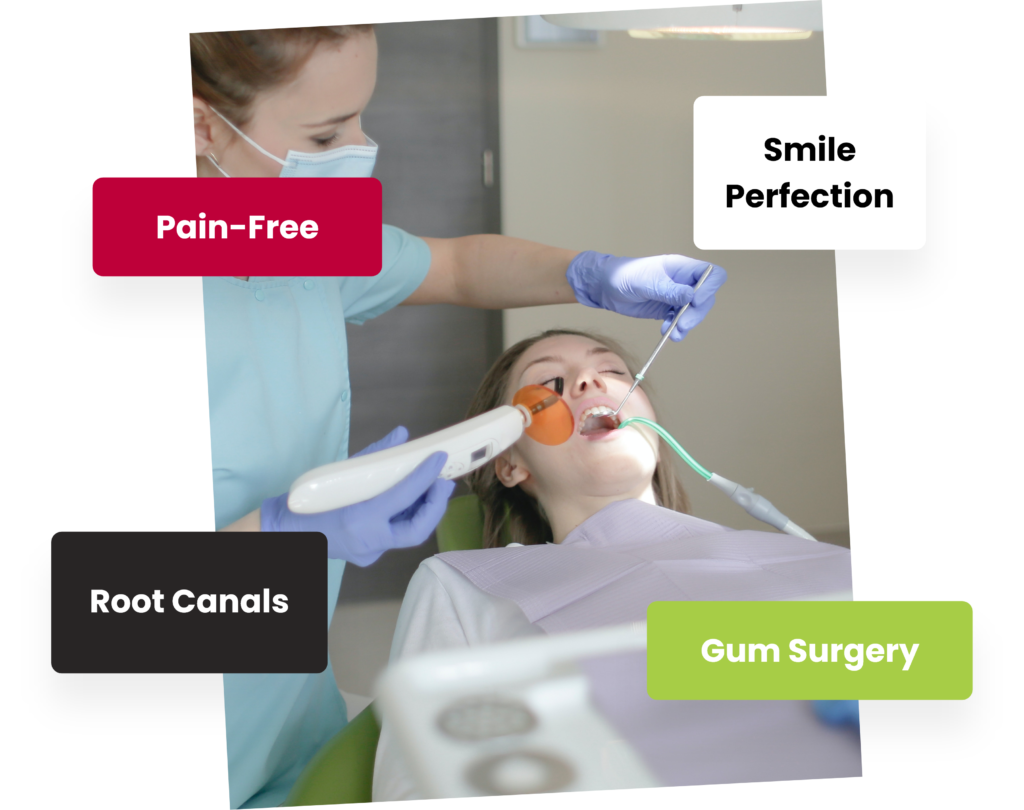 Not following healthy brushing practices which may lead to cavities and excessive tooth decay.
When a tooth is lost, the effects can be far-reaching:
Are you finding it Uncomfortable or Painful to Bite Down and Chew
Noticing Increased Sensitivity To Hot And Cold Foods & Beverages
Untreated Cavities Can Lead To Other Major Dental Issues
Chipped Teeth Lead To Tooth Decay & May Need Extraction
Get a brand new set of bright white teeth
Do not let cavities suppress your appetite.
Cavities can still occur in those who maintain great oral hygiene. A small cavity is nothing to be concerned about but bacteria & decay can progress deeper into your tooth if left untreated. 
Dental fillings have been successfully treating cavities for many years. In order to seal the tooth & prevent more decay the decayed part is removed and replaced with composite resin. 
Depending on the state of your mouth, we may advise a crown, root canal, or even an extraction. 
Reach us for affordable dental surgery in India
Lets face your oral health, together.
Why work with Dr.
Jadhav for
Dental Surgery?
Complete Transparency On The Treatment Cost Before The Procedure.
We Use Cutting-Edge Technology To Ensure Best-In-Class Treatment
Our Team Is Passionate And Willing To Help You Every Step Of The Way
We Offer Modern Dental Diagnoses And Operations At An Affordable Price.
Question? we'd love to help.
Oral surgeries are usually scheduled for one day and are completed in a few hours. Depending on the procedure and the anesthesia that the surgeon administers, you may need to stay a few hours longer to recover.
While the complete healing process will take a few weeks, the post oral surgery recovery period is relatively quick. You should plan to rest for at least 2 days after surgery. Your dentist or oral surgeon will give you more in-depth instructions, but you should expect to take 2 days to recover and to abstain from physical activity for a minimum of 2-3 days. After 2-3 days of healing, you should plan to be able to routine to your normal routine.
Many patients biggest fear about oral surgery is the pain that can be expected afterwards. How much pain you can expect after surgery can vary depending on how extensive the procedure was that you had done. Your dentist or surgeon will prescribe the pain medication necessary to help you recover comfortably.
Send us a quick text and
we will get back ASAP.