Gentle, comfortable tooth extractions
200+ Dental Implants done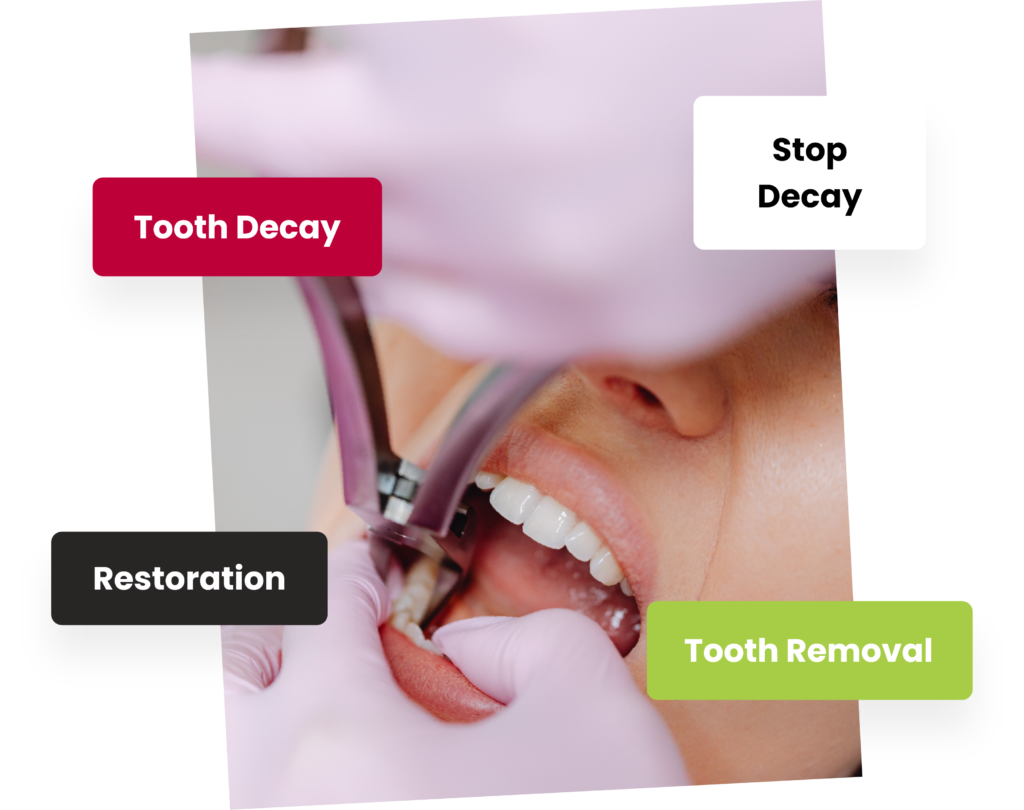 Has neglecting dental hygiene and cavities completely decayed your teeth?
When a tooth is lost, the effects can be far-reaching:
Wisdom teeth are causing overcrowding or mild/severe pain
Have a Gum disease or abscess (infection in your gums or teeth)
Decay Or Damage Has Made The Tooth Impossible To Restore
Untreated Oral Infection Has Caused Bone Loss Or Weak Tooth
Remove a bad tooth and restore your smile!
Is a Bad tooth giving you constant pain
Extraction is never a first option when it comes to teeth. However, this operation is occasionally required to either prevent or treat serious health issues including infection or severe tooth decay. 
Our Extraction process is quick and simple, local anaesthetic is usually necessary to numb the area before basic tooth extractions. 
Restoring your smile after a missing tooth involves one of our many solutions like implants, crowns, or bridges.
Get your bad tooth remove today!
Lets face your oral health, together.
Why work with Dr.
Jadhav for
Pulp Therapy?
Complete Transparency On The Treatment Cost Before The Procedure.
We Use Cutting-Edge Technology To Ensure Best-In-Class Treatment.
We Have A Minimum Invasive Pain-Free Tooth Extraction Procedure.
We Offer Multiple Tooth Restorative Options For Your Missing Tooth
Question? we'd love to help.
No, we recommend not to. Smoking would hinder the healing process and can cause more pain after surgery. Refrain from smoking as long as possible after dental extraction to ensure the fastest post-operative recovery.
When the gaps in between your teeth are left unfilled, they can cause the surrounding teeth to shift thereby weakening the structure. It is recommended to fill the spaces with veneers, bridges, or dental implants. All these dental solutions can work, so speak to the dentist on which one is suitable for you.
Send us a quick text and
we will get back ASAP.