Orthodontics & Invisalign
Straighten your teeth & Get your smile back
200+ Dental Implants done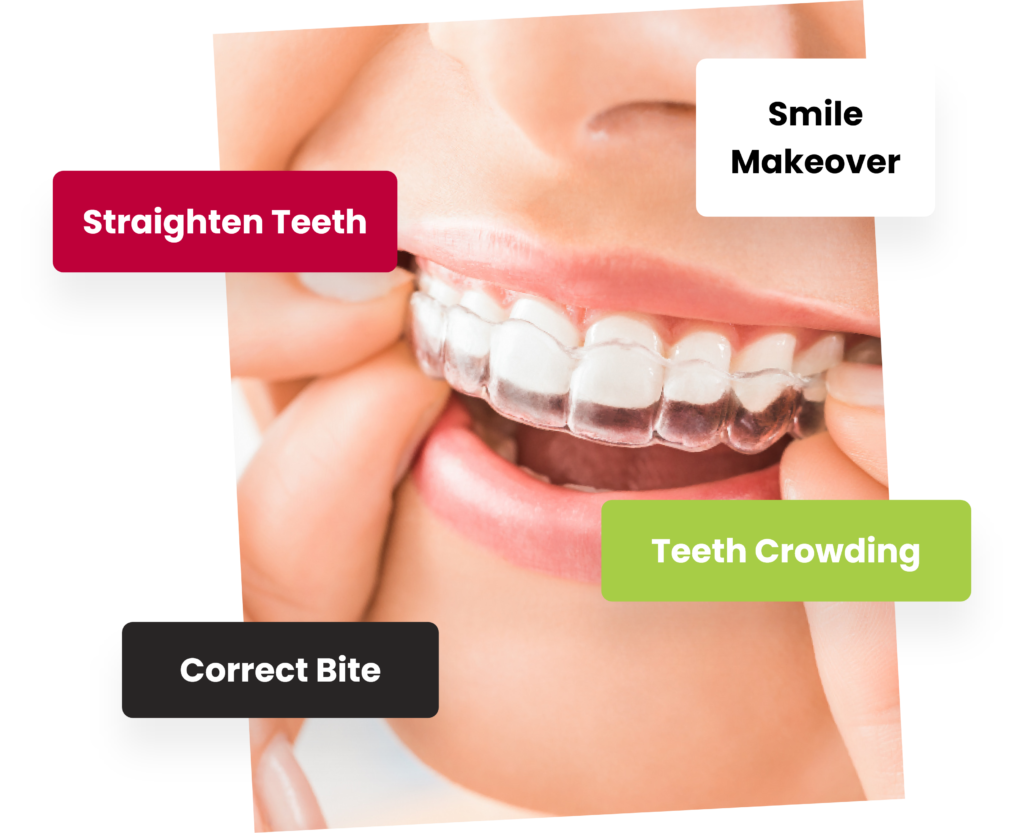 Want a quick, painless solution to achieve a more brilliant and gorgeous smile?
When a tooth is lost, the effects can be far-reaching:
You have trouble biting food due to misalignment in upper/lower teeth
Your upper front teeth that stick out and look unsightly.
Want To Straighten Crooked Teeth Or Close Gaps Between Teeth
Jaw Problems & Headaches Due To Straining Jaw Muscles
Get your set of Invisaligns today
About Orthodontics & Invisalign
Get your dream smile with Invisalign
Every smile is unique & lovely, but some people wish their teeth were straighter; are you one of them? Do you have misaligned teeth or spaces between them? 
If so, our current Invisalign procedure is efficient in straightening crooked teeth; it is invisible, comfortable, and easy to maintain.
The Invisalign gently move your teeth into the ideal position using clear, removable aligners as opposed to conventional, bulky metal braces. 
Reach us to get your Invisaligns today!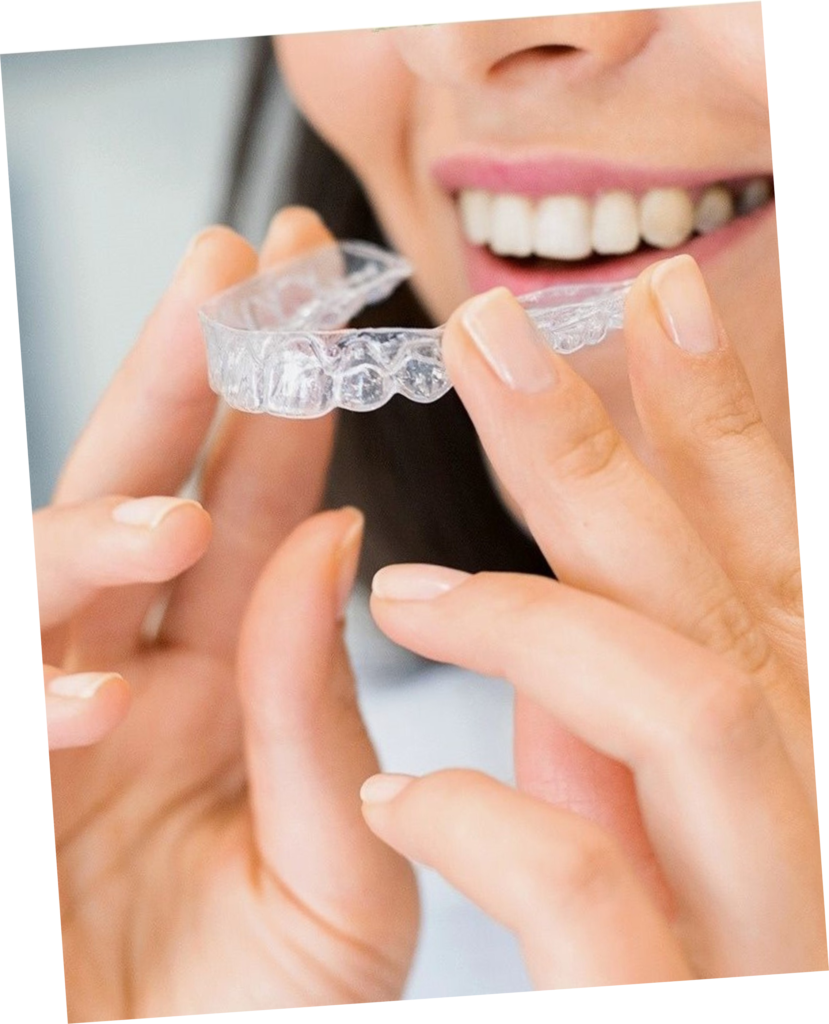 Lets face your oral health, together.
Why work with Dr.
Jadhav for
Orthodontics?
We Have High Quality Durable Braces Which Require Minimum Maintenance
We Practice Proper Follow-ups And Make Sure Your Treatment Is On Track
We Are Available For After Treatment Assistance For Our Patients If Needed
Complete Transparency On The Treatment Cost Before The Procedure.
Question? we'd love to help.
Braces do not often hurt, though you may feel a small amount of discomfort for a couple days as your teeth, gums, cheeks, and mouth get used to your new braces.
Yes. When teeth are missing, adjacent teeth will drift into the empty space. This will cause a functional, esthetic or periodontal problem. Orthodontic treatment will correct and prevent these problems and will also provide proper alignment for your dentist to replace the missing teeth.
Send us a quick text and
we will get back ASAP.